The Wine Business Accelerator Solution
Introducing the Wine Business Accelerator – your key to seamless business expansion in the competitive online market. In the dynamic world of the wine industry, where enterprise-level tools are often financially out of reach for smaller players, we step in to offer a comprehensive digital toolkit and optional monthly website hosting, catering to all aspects of wine-related business operations.
Whether you're a boutique winery or a budding newcomer, the Wine Business Accelerator has you covered. Elevate your business with our complete solution designed for growth and scalability in the ever-evolving online commerce landscape.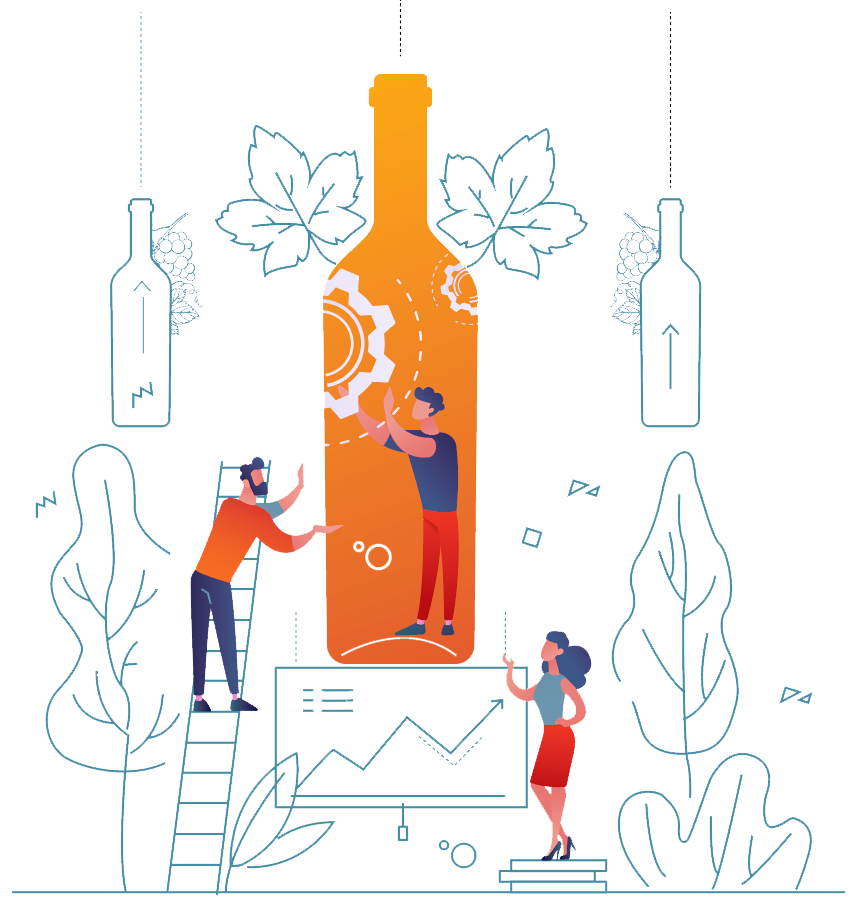 Trusted By Over 20+ Wine Businesses
Discover the excellence behind our work. Explore a showcase of websites we've crafted for wine businesses like yours, each a testament to our commitment to quality and innovation. Join the ranks of satisfied clients who have entrusted us with their online presence, and let your wine business be the next success story in our portfolio.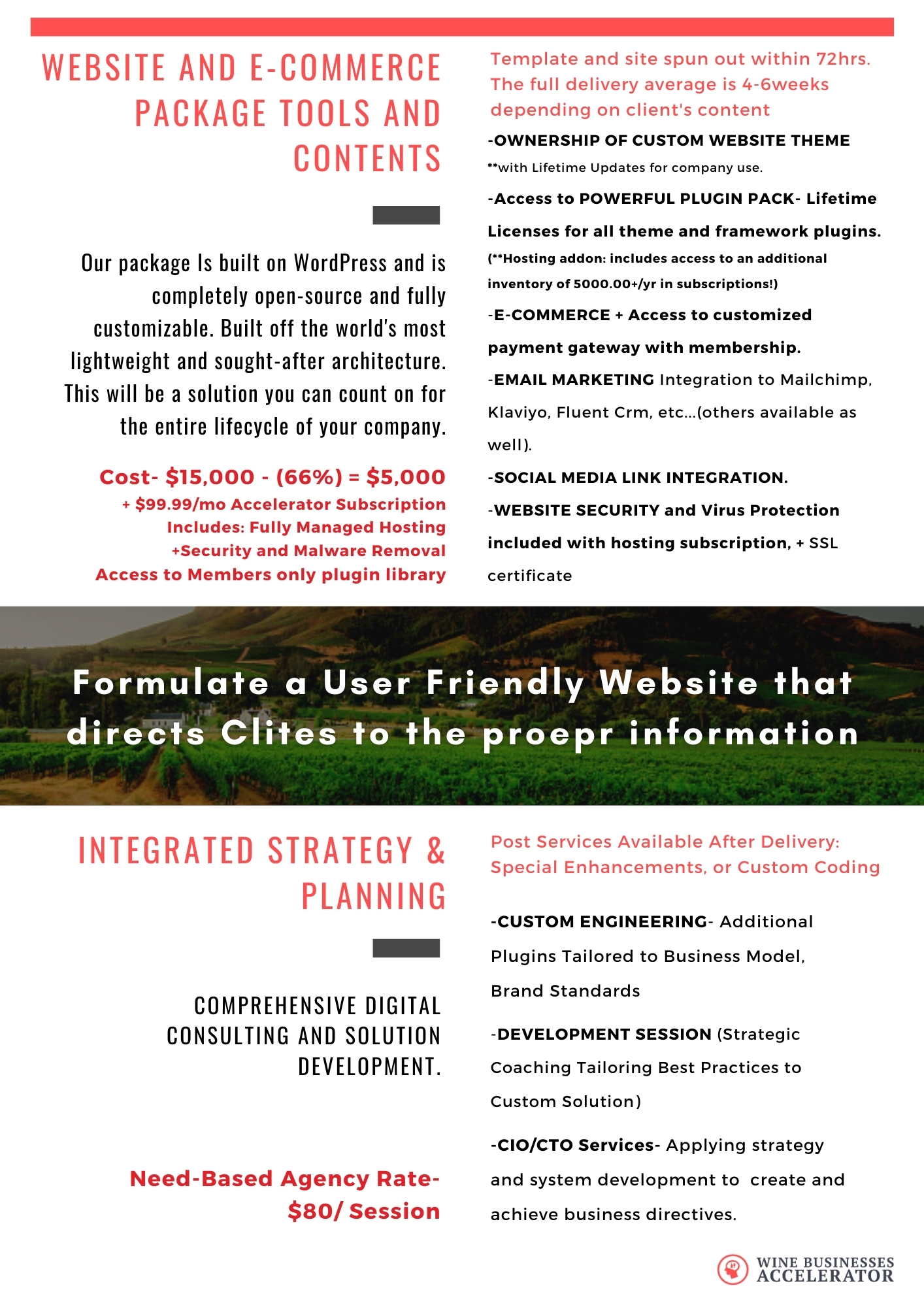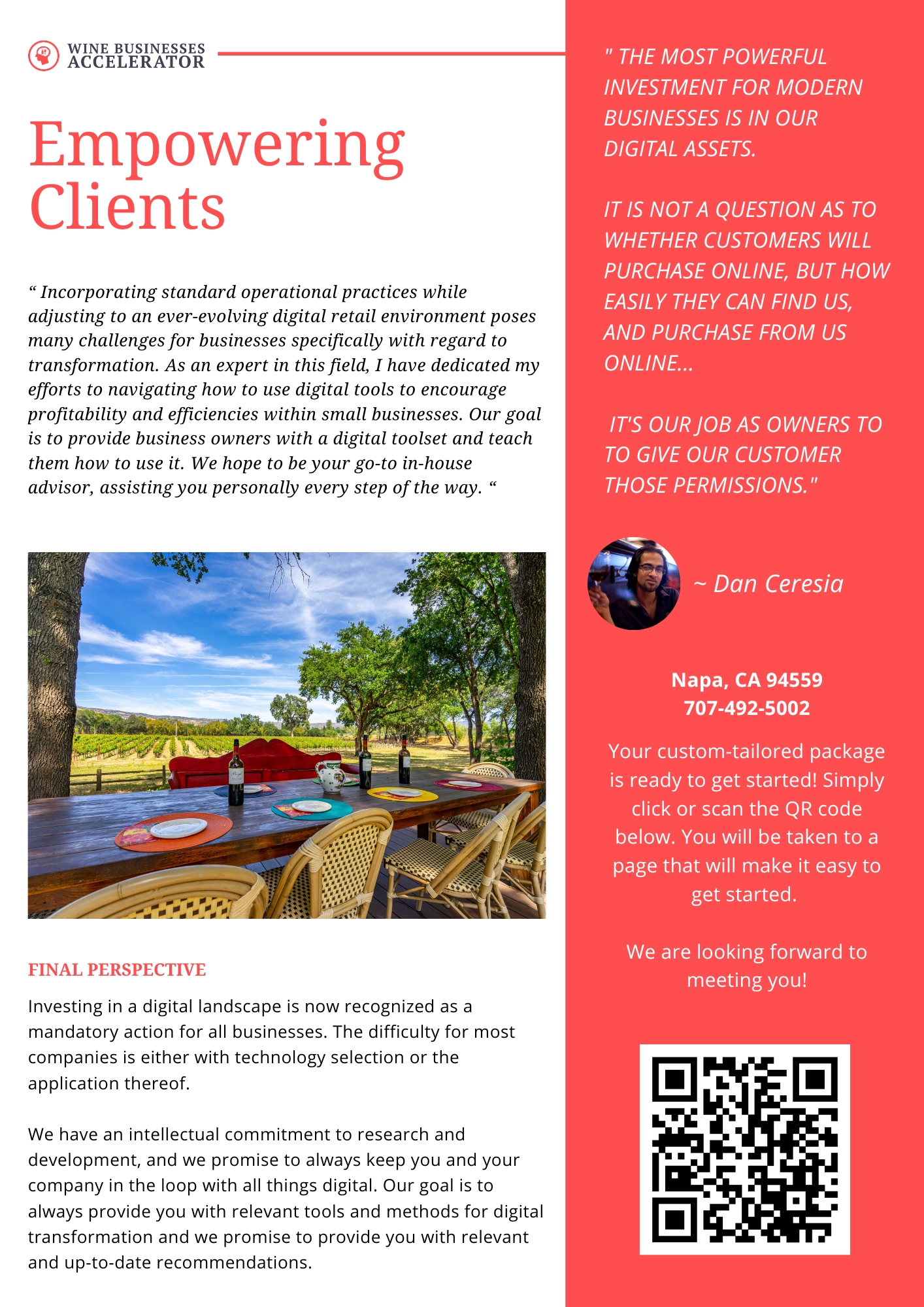 Get Started With Our Comprehensive Startup Package
Elevate your business with our seamlessly launched and expertly maintained comprehensive digital toolkit and website platform setup.
+ $99.99/month – Hosting, Maintenance, AI Security, Support & More.